Interstate Electric and Solar
Electrical Safety Matters!
Interstate Electrical and Solar has vast experience in the electrical field to provide all customers with an exceptional quality product that meets or exceeds the standards of the NFPA  and NEC code.
Electrical safety for our customers is the heart of our business and we would appreciate the opportunity to work with you.  We are 5 star rated because we care about electrical safety  and customer satisfaction. We know we will do the job right the first time, that is why we offer a 100% satisfaction guarantee. We also offer 24 hour emergency service at no extra cost because we want to be available when you need us. Please call 720-621-2466 to schedule an electrical safety consultation. 
INTERSTATE ELECTRIC AND SOLAR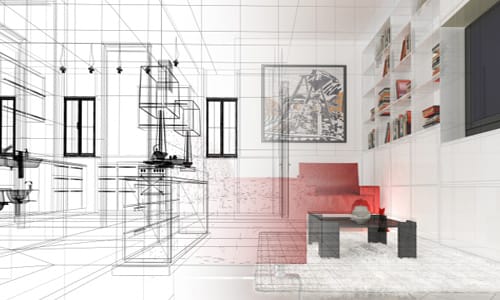 Residential
Quality Service Every Time
Residential
Ceiling Fan Installation
Whole House Safety Inspection
Panel Upgrades
Smoke Alarms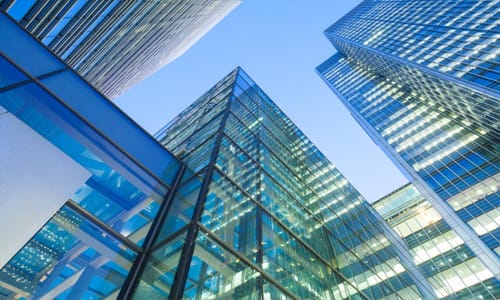 Commercial
Small to Large Commercial Projects
Commmercial
200-800 amp service
Back Up Generators
Main Transfer Switch Replacement
Custom Blue Prints Layouts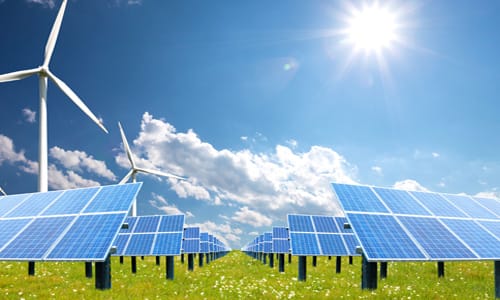 Solar
Full Service Solar Providers
Solar
Professional installation
System price estimate
Site evaluation
Free in home consultation
HAVE QUESTIONS ABOUT YOUR ELECTRICAL PROJECT? ASK OUR EXPERTS.
Click image to see reviews.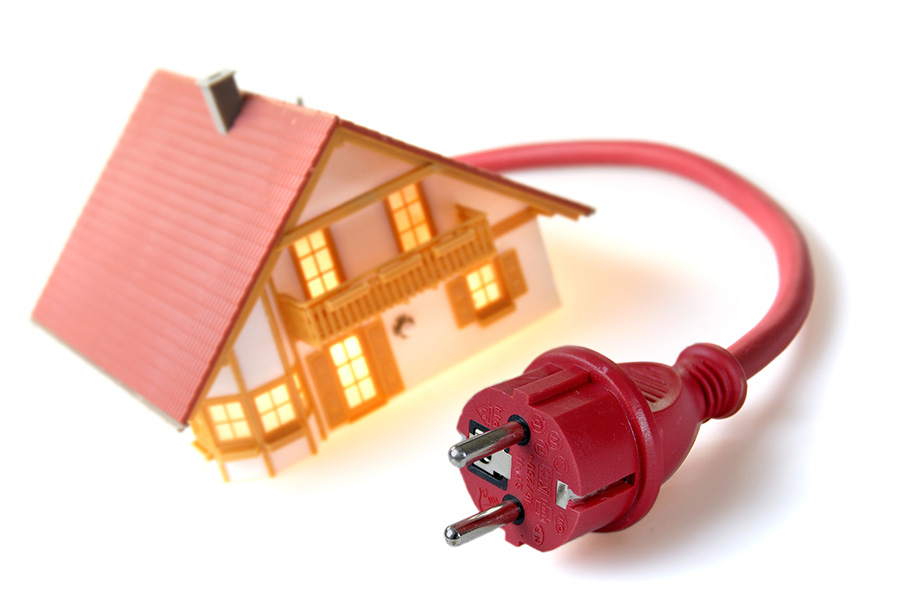 Whole Electrical Safety Inspection
Before buying, selling or remodeling your home make sure that your electrical system and appliances will operate at the highest level of safety possible by having a thorough electrical inspection. Our trained technicians can provide a whole house electrical safety evaluation of your circuits to ensure they safely deliver electrical current throughout your home. Interstate Electric and Solar has the highest qualified electricians in Denver. Call 720-621-2466 to schedule your Whole House Electrical Safety Inspection today.
A Whole House Electrical Safety Inspection provides you with a thorough walk-through, examination and explanation of your entire electrical systems condition. We make sure all electrical wires, appliances, electrical systems, and components comply with legal safety standards. The NFPA 70 National Electrical Code (NEC) is the code that all electricians operate and it defines the parameters for minimum standards across the United States. Upon completion of your electrical home inspection, our licensed electrician will provide a detailed and prioritized checklist of the electrical system's issues and the areas that are in need of immediate attention. The Whole House Electrical Safety Inspection includes recommendations for improvements and upgrades that save money.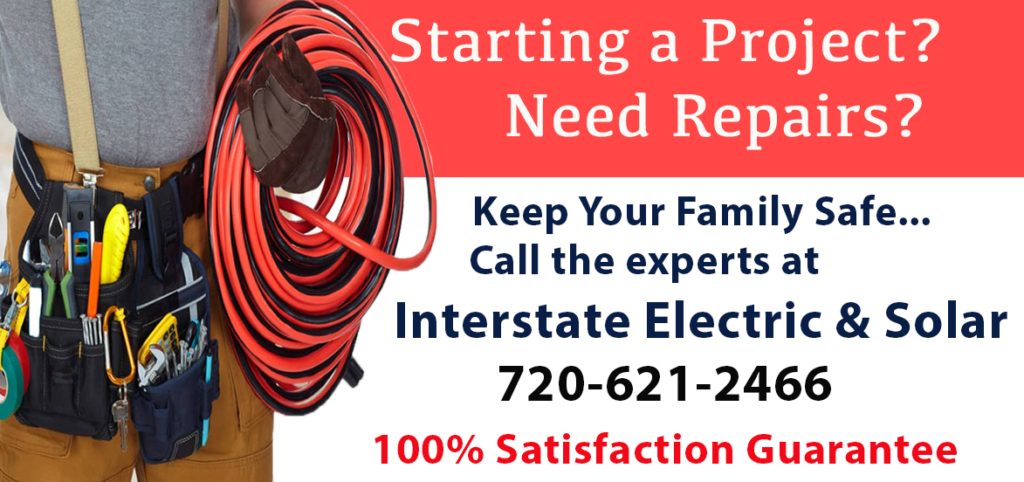 Quality Service is Standard
Satisfaction Guarantee
100% Guarantee- We offer a guarantee on all service work performed.  If you are not satisfied, we will work hard until you are.  If there is a problem with the repair or installation, we'll return to the job and do whatever is required to gain your satisfaction. We believe that customer satisfaction is the right way to do business!
Don't take our word for it, here is what customers are saying about our quality electrical services:
"If you have a need for an electrician, I highly recommend Justin / Interstate Electric & Solar.  I thought I had an electrical short in a recently purchased home and I'm happy that I choose Justin to do the work, as he is extremely professional and thoroughly inspected the electrical in my home, requesting I be present so he could show me and explain anything/everything he might find. He discovered serious problems due to aging equipment and a lot of do it your self additions in the garage (done by someone that truly knew enough to be dangerous). I had already noticed the excessive added wiring in the garage, but I had no idea how dangerous it really was.  Since extensive work was required to bring the electrical in my home up to code it was expensive (a lot more than I had planned) but Justin was very considerate and worked with me on the cost, and in addition, threw in quite a few extras that I doubt other companies would even consider doing without charging extra hours of labor.  Everything now works exactly as he said it would,  I have peace of mind,  I no longer have to worry about an electrical fire AND I can say I had a great experience with Justin / Interstate Electric & Solar, I felt he was honest and I was also comfortable with him in my home."
I had an issue with my circuit panel that needed quick attention.  Talked to Justin on the phone and explained the issue and he was able to come out the same day and make the repair.  I found Justin professional and thorough.  Took the time to explain what he was doing and why and was clear about charges.  I will use Justin again when the time comes.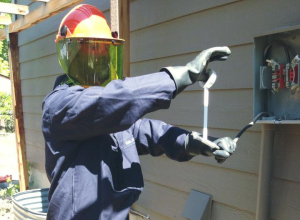 Justin Nokovich, Master Electrician
License #0600411
Professional, Honest and Reliable Electrical Contractors
What you can expect from us…
Electrical Services
Interstate Electric and Solar offers Master Electricians that proudly serve the Denver Metro Area with the best electrical service. Interstate Electrical and Solar is a full-service, licensed and insured local electrical contractor, capable of handling all of your electrical needs.  At Interstate Electric and Solar, you can count on us to deliver exemplary service for Emergency Electrical Work, Electrical Safety, Installation, Repair and all your Maintenance Work.
We Answer Our Calls 24/7 Live
No Waiting Around – We offer our services in 2 hour appointment windows
Your Safety in Mind-  All installations are compliant with NFPA Code Standards
No Mess to Clean Up – We clean up any mess we make while completing your service or repair!
No Surprises, No Hidden Fees – We give you the Prices Upfront, Before the Work Begins!
No Worries – We Background Check and Drug Test all Employees!
If you are looking for a residential or commercial electrical contractor, your search is over.  We are committed to completing the job correctly the first time.  We offer a 100% guarantee on all service work performed.  If you are not satisfied, we will work hard until you are.
Your local Denver electrician will make sure that not only that the right material is used and the installation is compliant with NFPA Required Code Standards.  Following code results in a safe and efficient product that will hold up to the test.  We believe electrical safety is priority and quality service is standard.